The EATC-120 module is almost finished !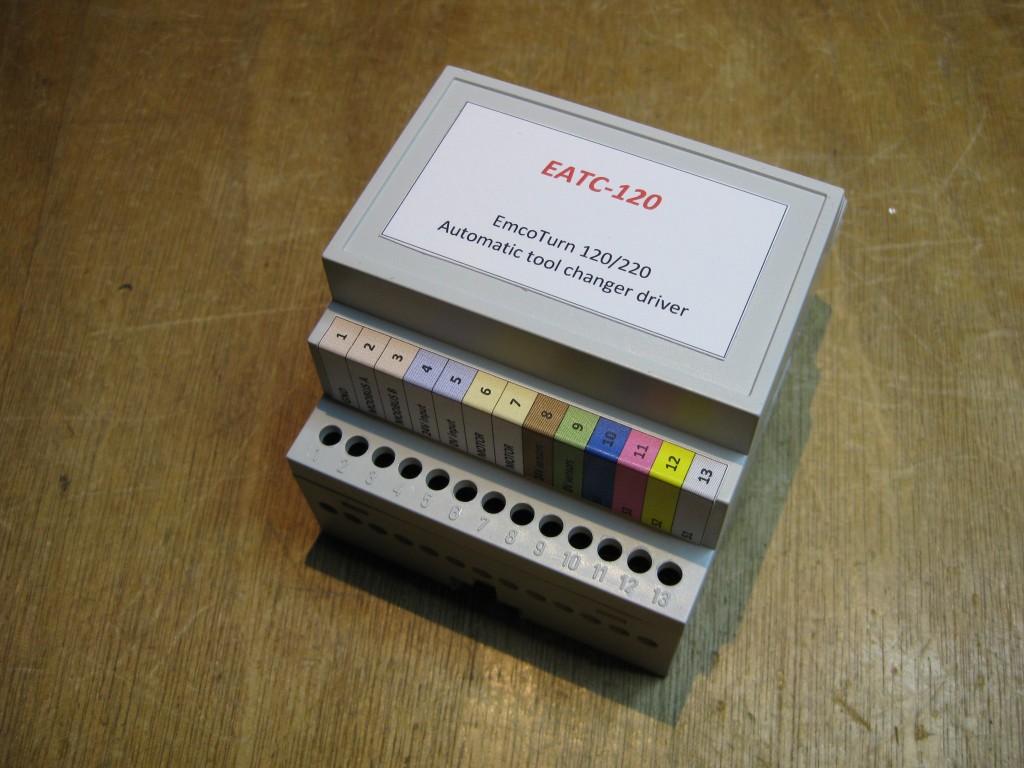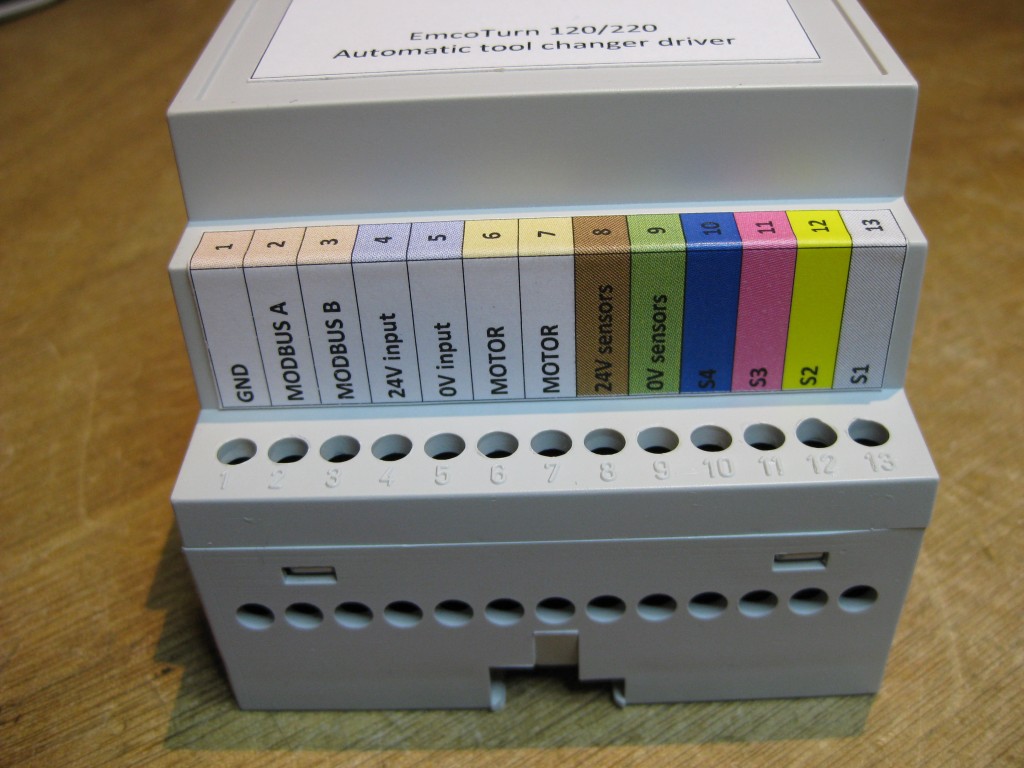 This is a driver for the EmcoTurn 120/220 original 8 positions ATC.
This design is derived from the excellent Toolerator 3000 USB controlled driver.
EATC-120 is adding MODBUS capabilities for easy integration with an industrial environment.
Single 24V power supply with embedded 5V DC/DC converter.
The "brain" of the module is an Arduino Micro.
The motor is driven by an LMD18245T providing current control.
The lock status is automatically detected by measuring the peak current when the motor stalls.
Everything is reported in MODBUS registers.
Integration with Machinekit/LinuxCNC is easy thanks to "mb2hal" HAL component.
I have found a nice empty DIN rail enclosure and designed a special PCB to fit with it.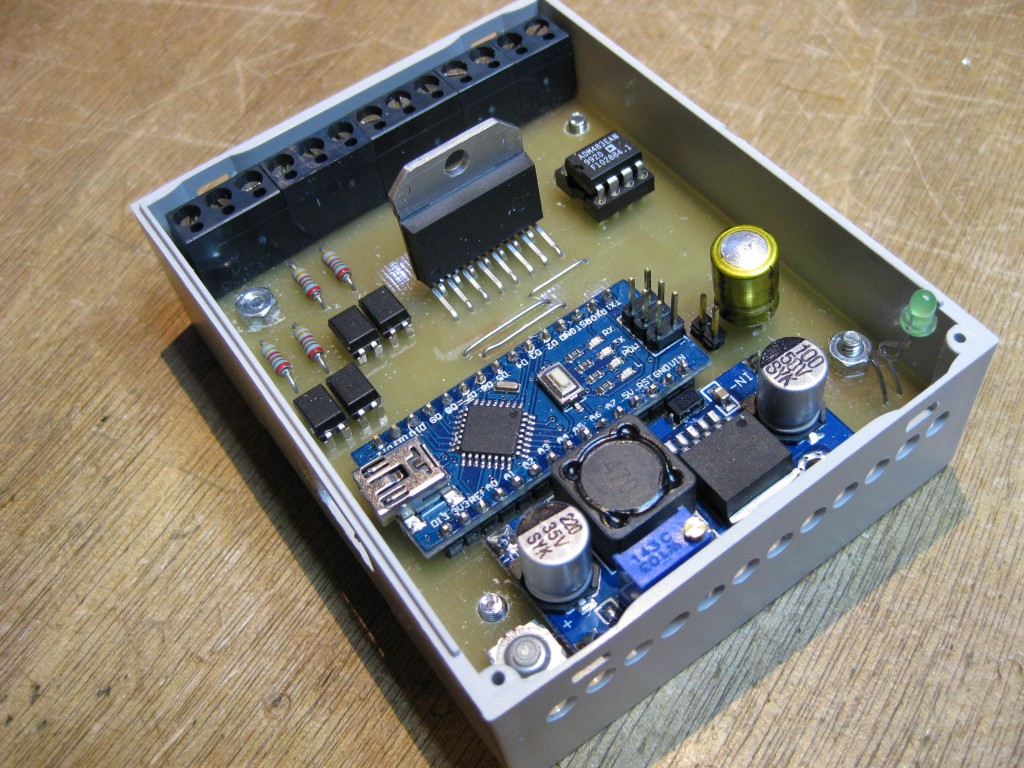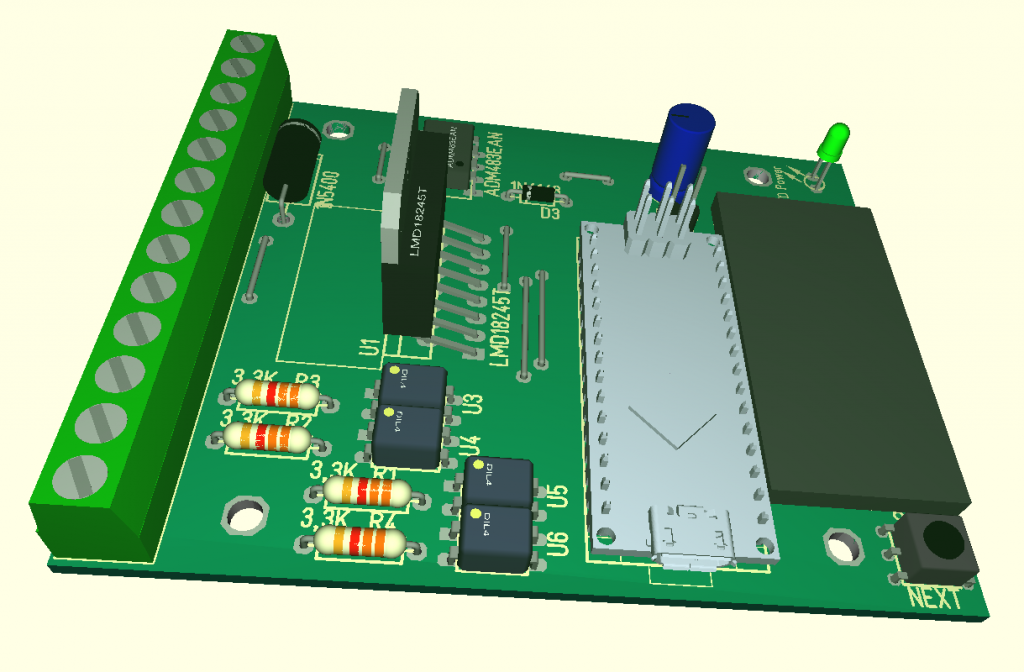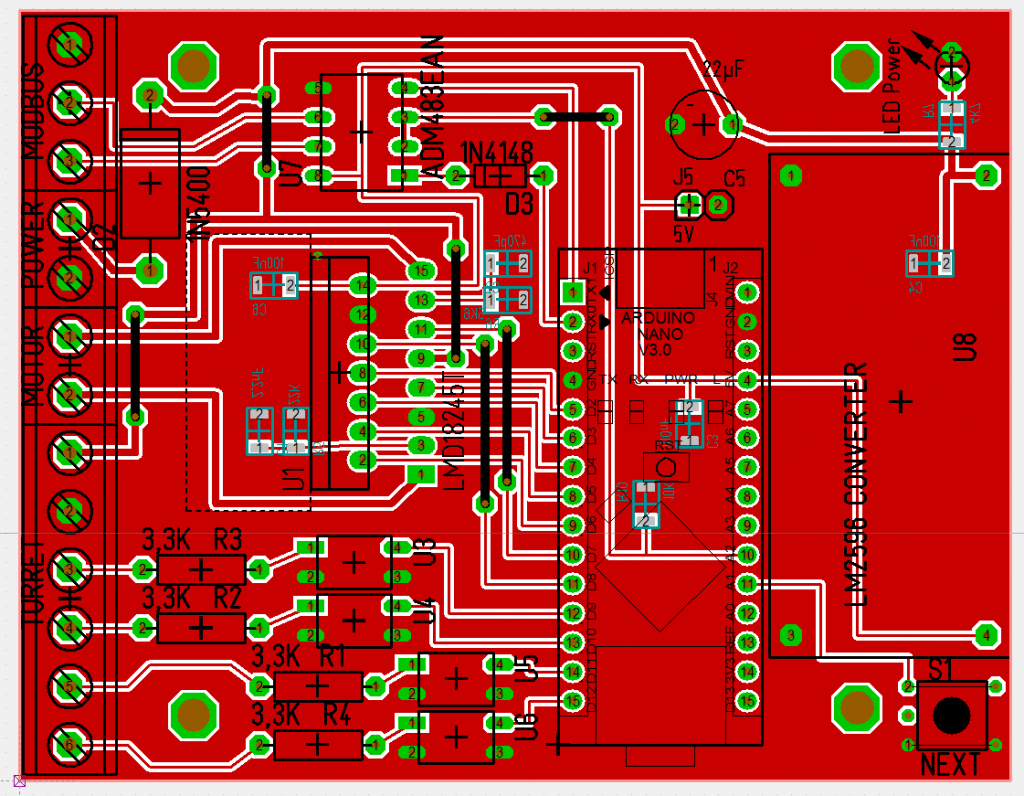 I need to finalize integration and test with my Emco lathe before publishing.
Stay tuned !