Some useful stuff for LinuxCNC
CNC-6040 LInuxCNC configuration file
This configuration runs with Gmoccapy GUI. It provides additional features:
Gmoccapy2 wrapper which add

automatic tool table update based on special tags in ngc file
automatic handling of reference tool length when Z probing is used
block G-CODE window update when running subroutines

Clock
Automatic probing of the workpiece thanks to a small piece of PCB used as a contact area. Handle the PCB thickness.
Automatic tool length measurement and compensation
Machine park feature
Goto manual tool change position
M60 REMAP to park machine during workpiece fixture change
Pause state with blinking button and bell sound
Tested with Gmoccapy 1.1.4
Note: JOG-WHILE-PAUSED is temporary not supported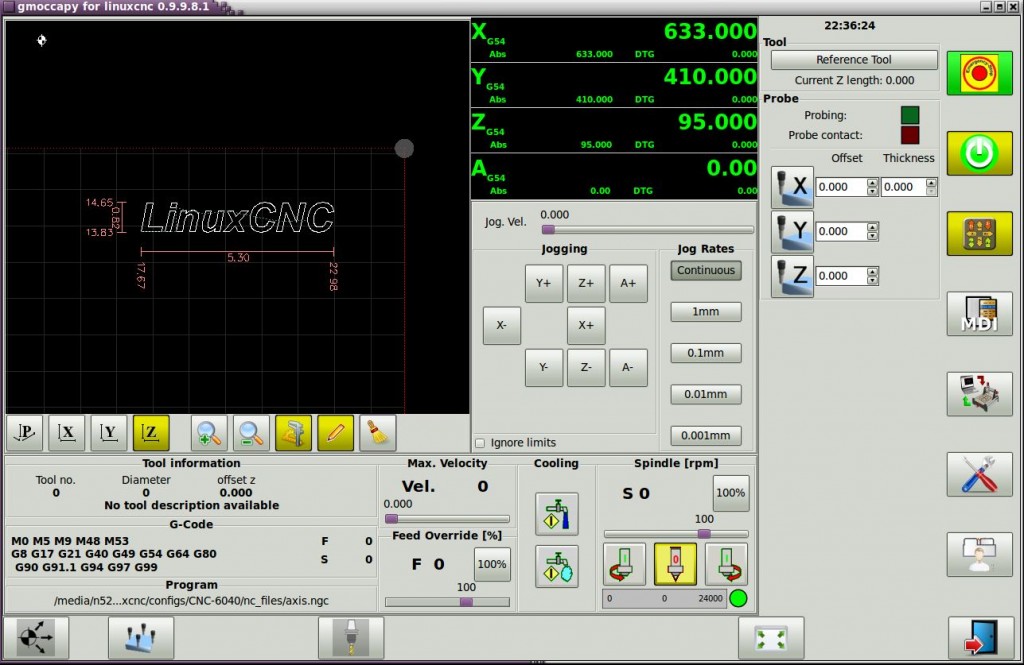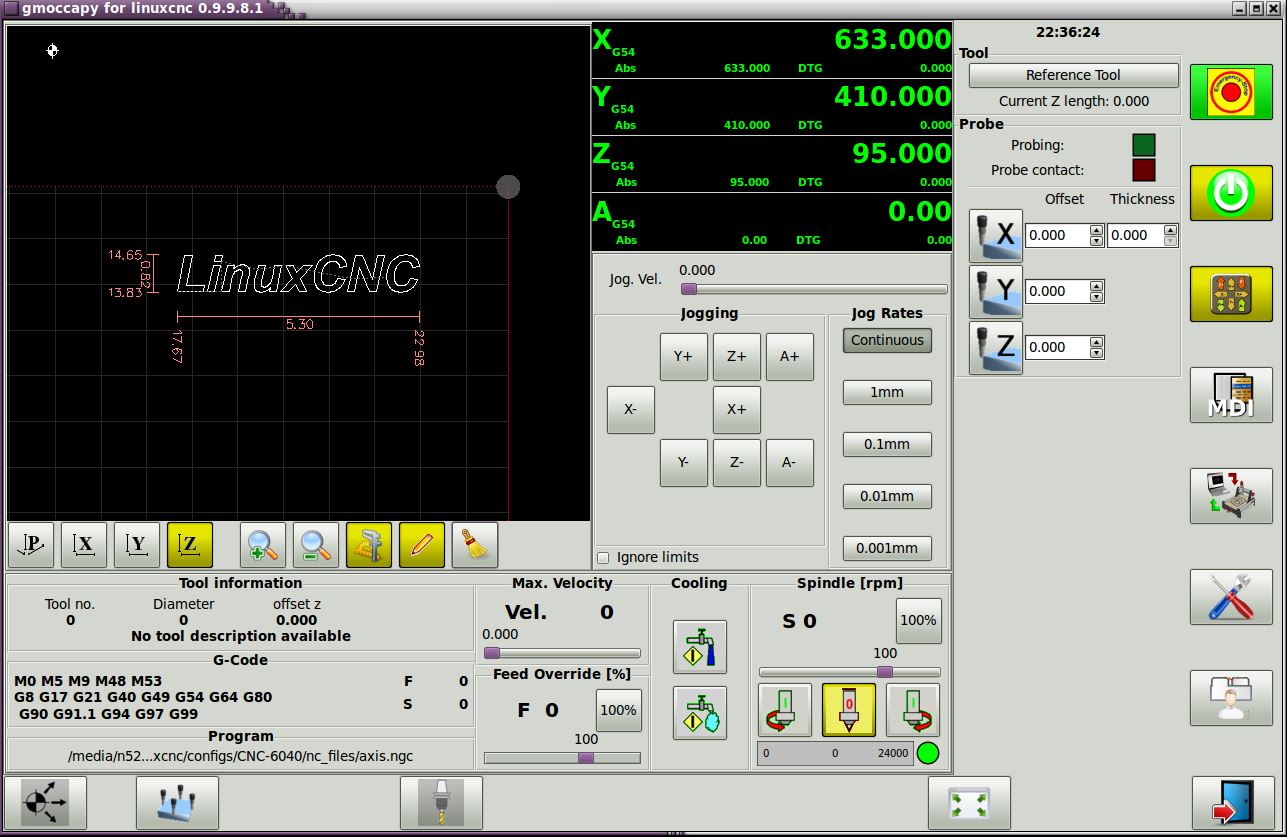 XHC-HB04 LinuxCNC driver
A HAL component to use the XHC-HB04 pendant with LinuxCNC.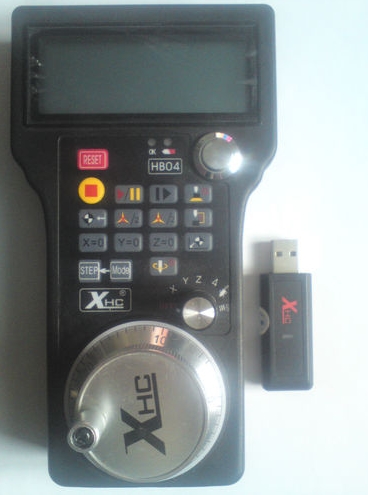 http://wiki.linuxcnc.org/cgi-bin/wiki.pl?Using_A_XHC-HB04_Wireless_MPG_Pendant
Another source of information about similar pendants and the USB protocol: http://forum.planet-cnc.com/viewtopic.php?f=12&t=1125
Digital zoom feature for camview-emc
How to setup "util.crop" unit to get a nice digital zoom for accurate camera positioning. Including new widgets for fast access to relevant parameters.
http://wiki.linuxcnc.org/cgi-bin/wiki.pl?Adding_Digital_Zoom_To_Camview-Emc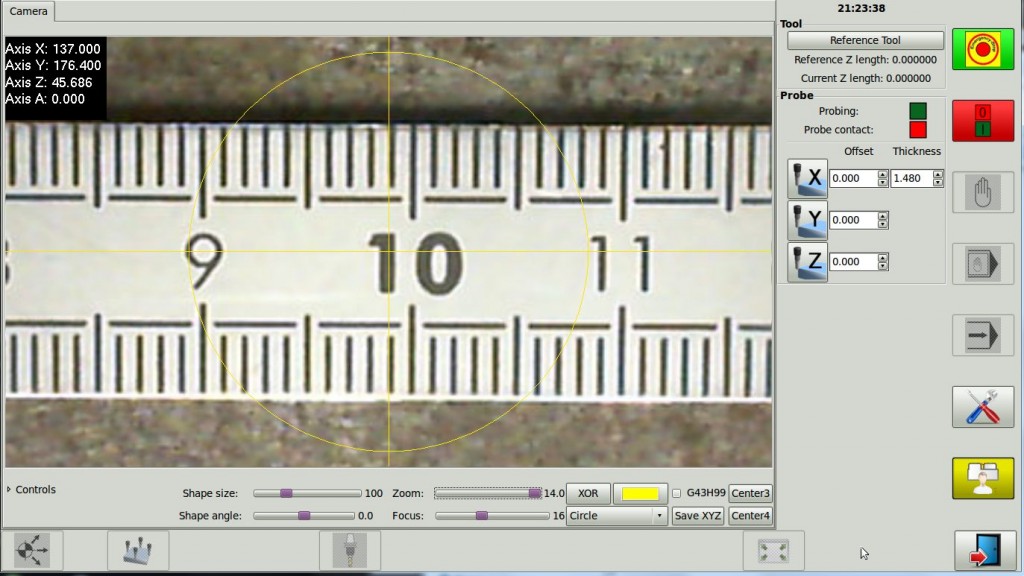 High precision mount for a HD-5000 Webcam
This bracket is based on a ball joint to achieve high precision vertical alignment. The idea comes from telescope mounting for secondary mirror.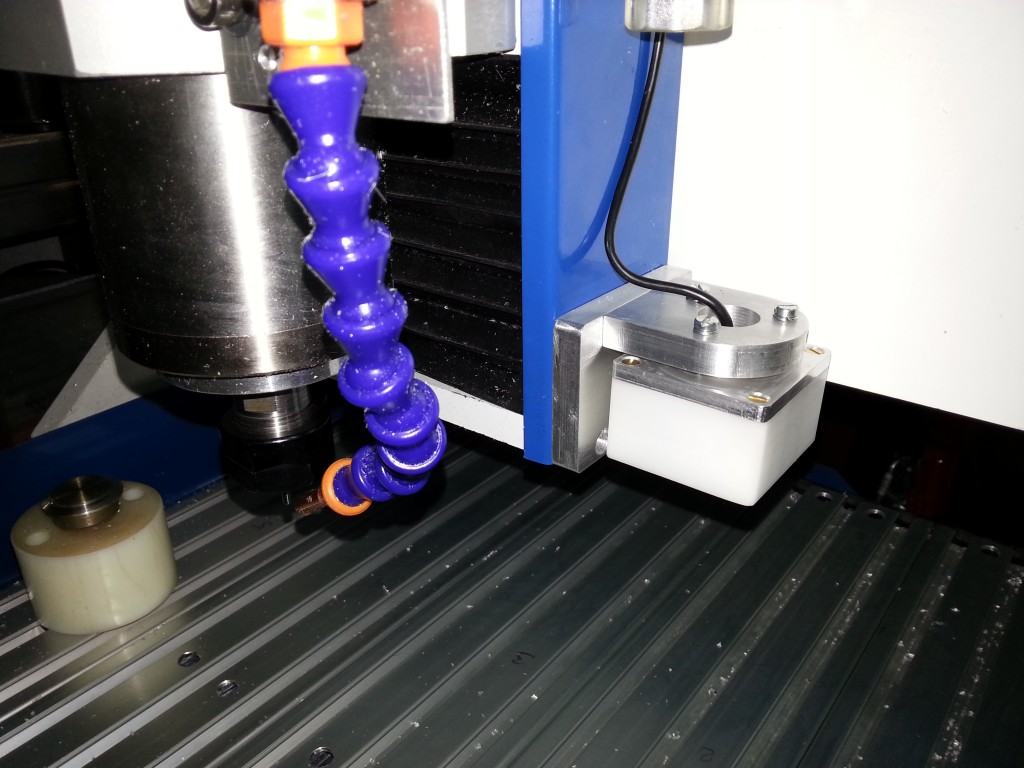 http://blog.f1oat.org/tag/hd5000/